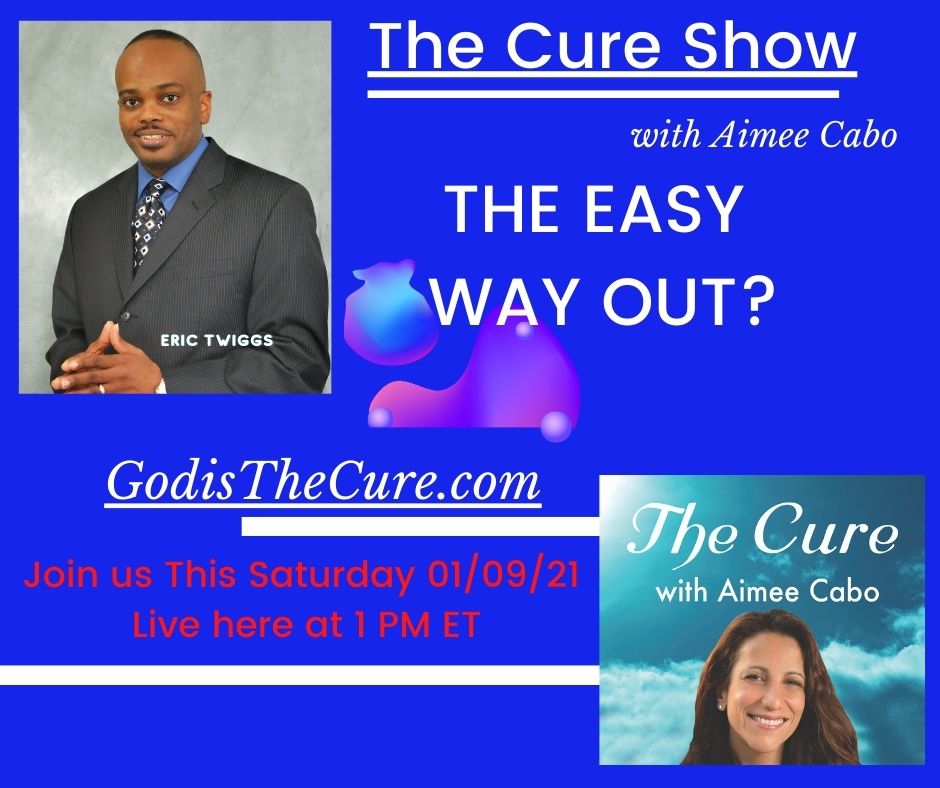 The Easy Way Out, The Cure audio episode 121
Discussing choosing responsibility over simplicity and finding purpose in your everyday life with author Erik Twiggs, on the latest The Cure with Aimee Cabo.
#GodisTheCure
Eric Twiggs is a speaker, executive coach, author and not a procrastinator. On this show will discuss several principles to help maximize time, minimize stress and break bad habits.
http://ericmtwiggs.com